10 Most Downloaded Podcast Episodes of 2022 (So Far…)
Hey folks!
Glad to see some of you back. Others who are here for the first time–welcome.
Today I'm bringing you Creative Ops' most downloaded episodes of the year. Ya know, so far. So without further ado, which is a thing I don't normally say. I mean, what is ado? Ah. Just looked it up. It means "a state of agitation or fuss, especially about something unimportant" (Google).
Anywho, here are the…
10 Most Downloaded Episodes of Creative Ops (2022)
This one just came out a few days ago and is 2 downloads away from being number 10 on the list, so I'm including it as honorable mention, as I'm sure it will pickup more listens quickly. It was a fascinating interview about how a local with a fraction of the money as the big dispensaries managed to open the only locally owned and operated marijuana dispensary in the city of Grand Rapids. I highly recommend it. (No pun intended, but I'll roll with it.)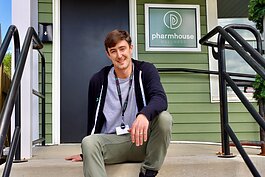 ---
Here's this year's (so far…) top 10 most downloaded episodes of Creative Ops. Enjoy!
10.
---
9.
---
8.
---
7.
---
6.
---
5.
---
4.
---
3.
---
2.
---
1.
And this one wasn't really close. Folks have been eating this one up. It has 10% of all the downloads this year. Crazy!
---
Thanks for stopping by. I hope you found something enjoyable. If you did, subscribe, rate and review the show, and all that shit.
Later!
-CT
Christopher Tallon writes, podcasts, and…wait a second. Are you actually reading this? High five! Follow me:
Website | Instagram | FaceBook | Twitter | Podcast | Contact